Considering a Ducted Air Conditioning System?
A ducted aircon system is ideal when you want to heat / cool multiple rooms as they allow you to control the climate in your home at the touch of a button. Whatever the season, you set the optimal temperature in your home or office, controlling how hot or cold you'd like it to be.  As Ducted Aircon specialists, New Zealand Heat Pumps supply and install only the best brands of ducted systems. We're registered Fujitsu Ducted System installers, experienced and knowledgeable about all aspects of these systems from concept planning through to installation we will ensure you get the right solution for your home, business or building. Our service is backed by a 6 year Parts & Labour warranty.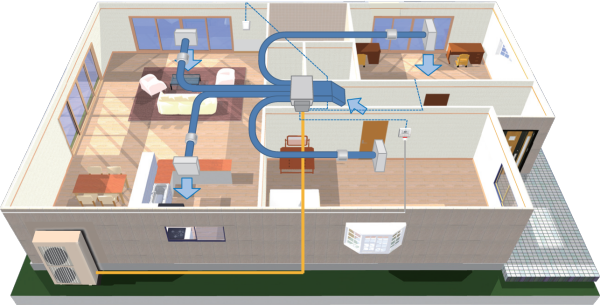 Year-round comfort throughout your entire house
With our Fujitsu ducted heat pump systems you can have all rooms heated / cooled at the same time enabling you to move from room to room in superior comfort. Vents are strategically located in the rooms to ensure tempered air flow. There is a size heat pump to suit most homes, from 6KW through to 16KW.
We commonly install ceiling vents however if you have sufficient room under the floor, floor vents can be installed. Return vents with filters are added to create a balanced air system – these are important as they also filter out dust spores that enter your home to create a healthy living environment for your family.
The design element of your heat pump solution is very important to the overall performance of your heat pump system. We will ensure that the correct sizing of the ducting, grills and equipment for your situation are installed to ensure the correct air volumes go to the right rooms. We use the latest computer software to aid us in designing the best system for your home to ensure the system will have low running costs and provide you with quiet operation.
Too often we are asked to come to other contractors installations to fix ducted systems that are noisy or have high running costs – this can avoided by getting the job done right in the first place.
We're accredited Fujitsu installers. This means our service is backed up by a 6-year Parts & Labour warranty.
Fujitsu's range of energy efficient heat pumps have long been winners, offering a range of heating capacities from 6kW to 28kW. With their Ducted Systems, Fujitsu are again coming out tops. The Fujitsu Ducted Aircon System allows you to control the heating and cooling in each room or zone in your home or office. A new product release from Fujitsu and a world first for Ducted Systems, the zone control interface connects to the entire ducted system and slows down the fan speed when a portion of the house is turned off. That means if you are just heating or cooling one room in your home, the fan speed is moderated, both an energy saving and comfort feature.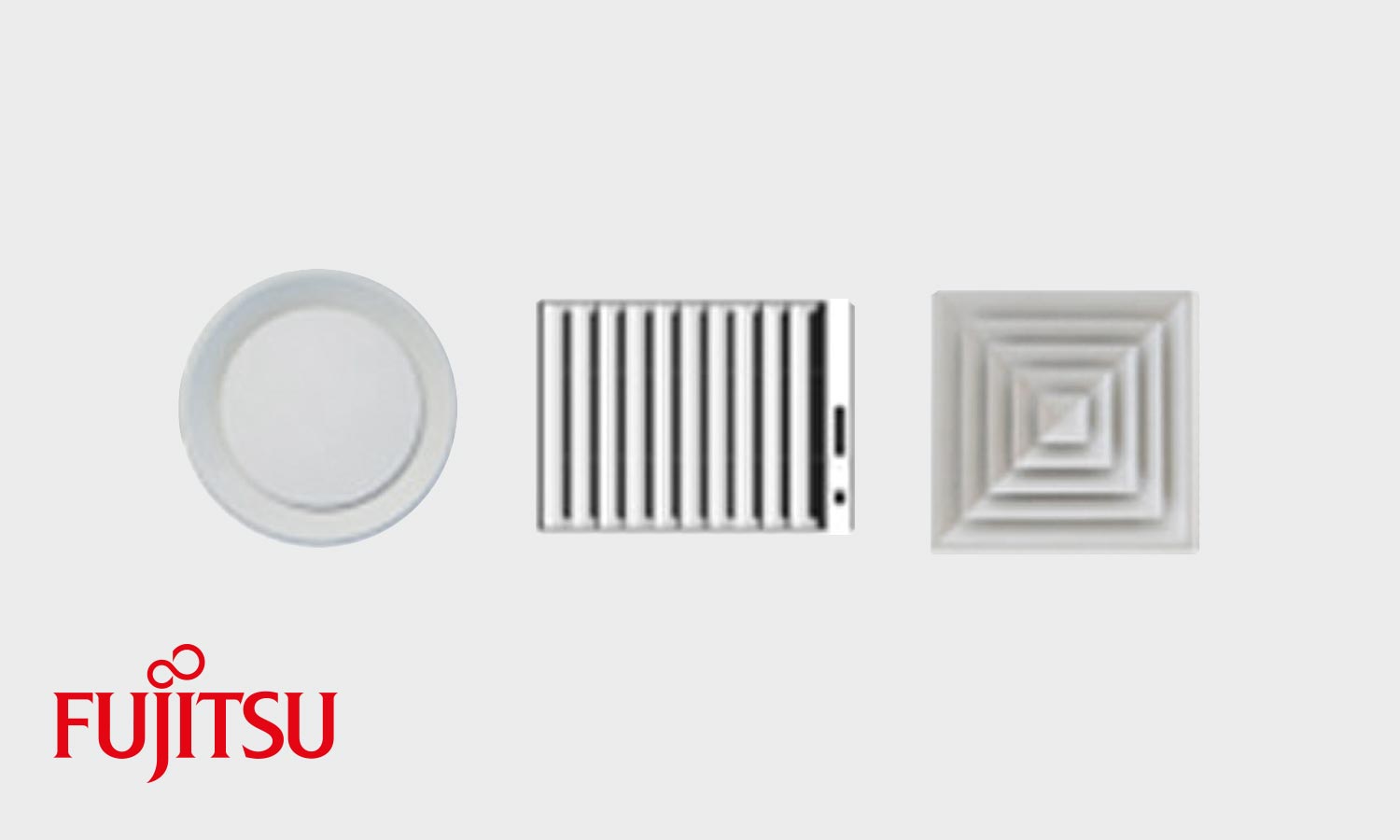 Stylish Vents
We have a large range of grills to choose from, plastic, and powder coated aluminium, in many sizes. We have been known to get wall grills powder coated locally to the same colour of the walls!
Ducted Air Conditioning System FAQs